SPOTTED DONKEYS
I See Spots
Breeding Better Spots
I See Spots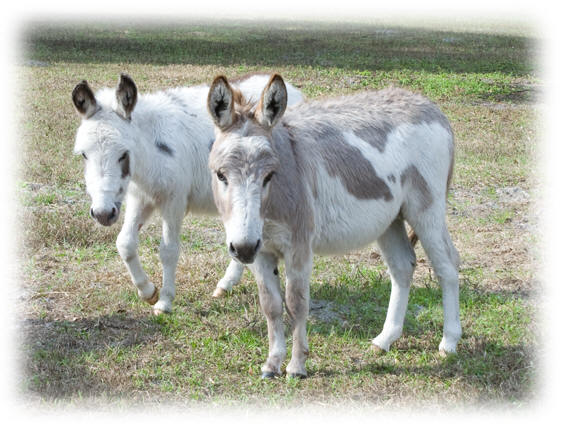 We are very fortunate to have met some great breeders to have started our foundation lines. We have and have bred some very good quality small spots.
Our goal is to breed quality and bring the sizes down without compromising the standard.
Spots do not breed true. Spotted to spotted will often produce the often recessive gray-dun. Albino to Albino will breed true.
A spotted donkey mated to a black will produce the possible colors of gray-dun, black, chocolate and spotted. A spotted donkey mated to a non-albino white will produce gray-dun, spotted and non-albino white.
So although you wish to breed spotted donkeys, do not be dismayed if you get a lovely gray dun.
Come and visit our small spotted donkeys and see the wonderful playful personalities.